Vitamin C Advanced Brightening Cream 16oz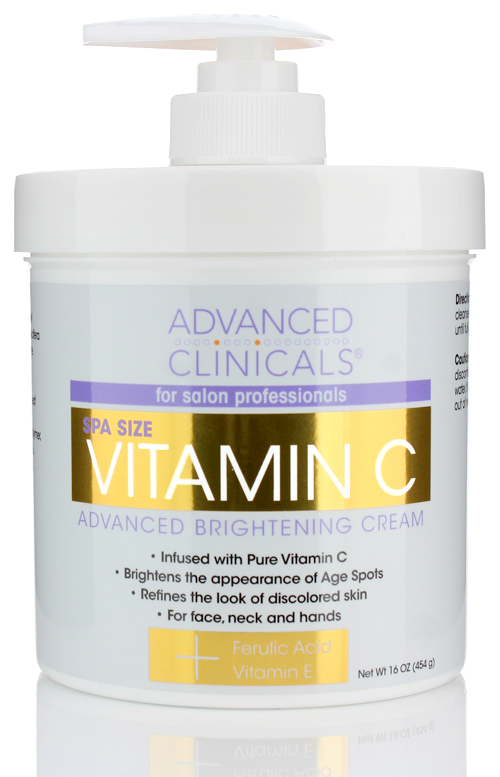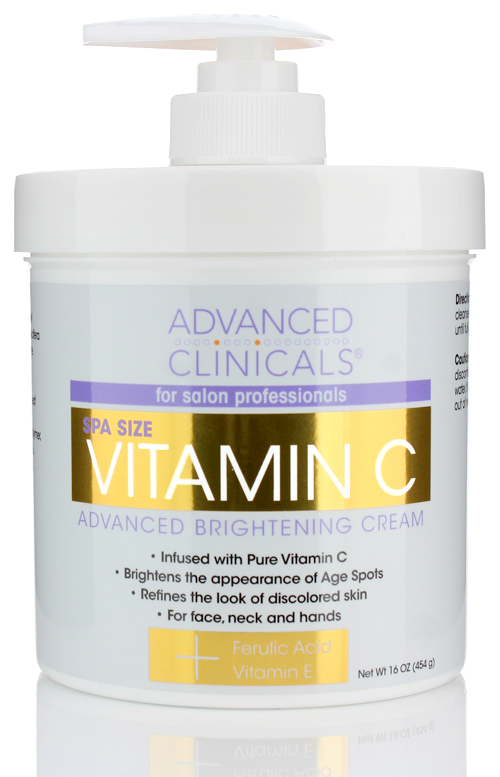 Vitamin C Advanced Brightening Cream 16oz
This spa size brightening cream is formulated with the powerful ingredients, Vitamin E and Green Tea to soothe and nourish skin. Nourishing Coconut Oil helps deliver the rich nourishment and Jojoba Oils rapidly seal moisture into your skin. Formulated with a highly concentrated pure Aloe Vera base, allowing beneficial ingredients to absorb as needed.
Directions:
Apply a sufficient amount of cream onto cleansed face, neck and body. Gently massage into skin until fully absorbed. Use daily.
Bonus: Vitamin C is also great for scars, stretch marks, and sagging areas.
Opening Instructions:
1. Your pump jar should arrive locked. Locked position: pump top is completely down without any tubing visible.
2. Read the pump top words: Open and Stop. Look for corresponding arrows.
3. You do not need to press hard. Turn pump nozzle according to the arrows and it will automatically pop up, with tubing now visible. It will take about two to three turns for nozzle to pop up. To open, turn nozzle counter-clockwise.
4. If you need to lock it again for travel purposes like moving, simply press down pump top and follow the arrows. To close, turn nozzle clockwise after pressing down.